Seeing London
London is home to one of the most ethnically diverse populations on the planet. Roughly one-third of Londoners are foreign-born, and while English is the primary language, more than 200 languages are spoken in this city alone.
Walking the expansive city, it's clear that London is a cultural junction of the world, something the locals foster with pride. It's hard to find a local that doesn't speak at least 3 languages. Music exists on nearly every street corner, cultures from the deep east to the far west are represented through art, food, and museum galleries, and there is never a shortage of interesting experiences at any hour of the day or night.
To top it off, the locals are eager to help you navigate the train system, point you to the nearest pub that isn't a tourist trap, and welcome you into their personal spaces. While I tend to prefer slower cities farther off the beaten path, as a lover of all things culture and history, I happily geeked out in this city.
Excited to see London? I am excited for you! If you are headed there soon, make sure you check out Policy Out Loud's public Google Maps to see all of the suggested recommendations on a map that you can access and interact with! No need to recreate a wheel I already spent hours building.
Seeing London with Policy Out Loud
Travel Story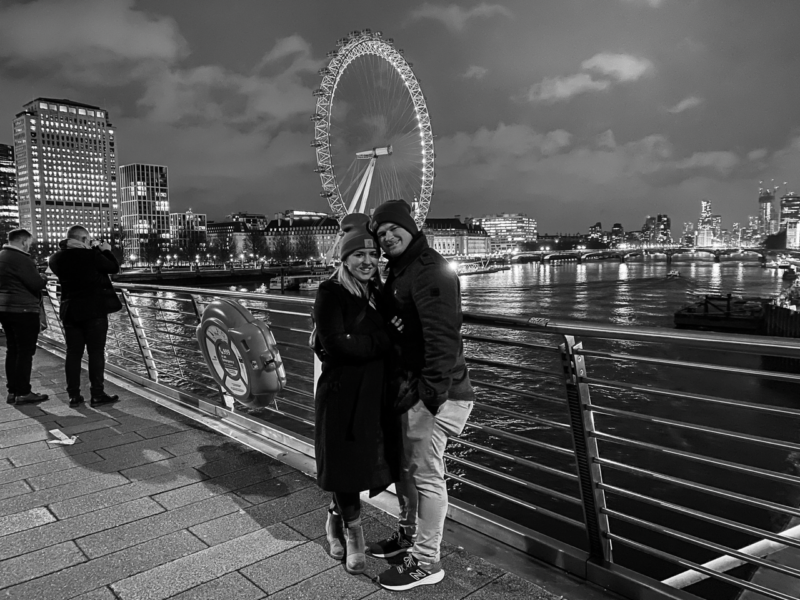 I try to keep this section quick and simple, because if you are like me, you found this post on Pinterest and you are skipping the travel story and headed straight to the recommended locations to add them to your personal Google map.
No need, you can use mine!
My London story is pretty simple –
My husband and I live in Germany and booked a flight via Ryan Air for $70 total for two round trip tickets. We packed our backpacks for four days, wore our coats and travel shoes onto the plane, and headed for a last-minute trip to London. We ate. We drank. We saw. And we did it fast paced…
If I were to make any recommendation, if you really want to enjoy London, give it at least a week. Given more time and more advanced planning (which isn't a luxury often enjoyed in the military) we would have spent more time in a few key museums, slept for a few extra hours each night, and realized the importance of making reservations in advance. We lost at least half a day trying to navigate the train system because that was new to us, and we didn't realize just how large this city is. Turns out, London is a lot bigger than most of the other European cities we have enjoyed, and thus, we were hustling. It's all good though, we are just happy to experience the world however we can.
I chose the picture from Pick & Cheese because it was my favorite stop in London. All the historic stuff was cool, but for me, the real crown jewel of London is local cheese on a merry-go-round. It's what really set this city apart for me. But hey…I am a girl whose heart is won over by her stomach.
Cool Policies
Policy and travel go hand-in-hand (queue future blog post), and I wanted to figure out how to bring to light what makes different parts of the world not only interesting, but exemplary. The world faces a laundry list of problems. Each part of the world faces problems with different levels of urgency based on what the primary problem is where they are located. In Portugal, potable water is an urgent issue, while in Syria violence is the people's primary focus.
We have a lot to learn from how different regions attack different problems, and what those outcomes look like – this is policy.
Thus, every travel blog now features a policy section. I am taking a few of the location's coolest policies, distinct to the area, culture, and problem-solving strategies, and telling you how they are approaching these problems.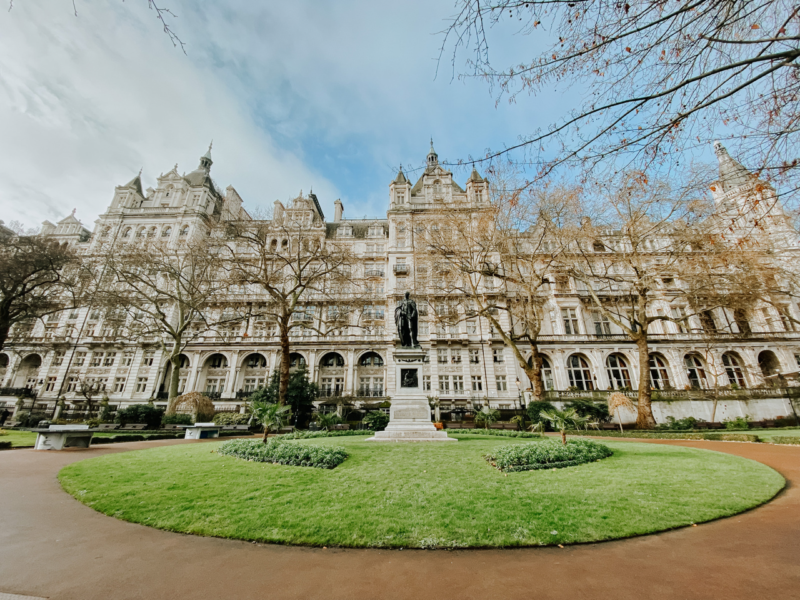 Density of Social Infrastructure:
One of the ways London is creating equality in a growing and diverse city is to take inventory of social infrastructure of neighborhoods, both old and new. Part of their development is to ensure that each community has nurseries, schools, cultural centers, places of worship, fire and police stations, sports and leisure facilities, markers, restaurants, public toilets, water fountains, and seating. This plays a role in making communities more sustainable, reduces tenant turnover, and encourages diverse populations to cohabitate in the community. This is intended to reduce/eliminate segregation of culture and income and reduce pockets of deprivation of services and employment.
Designing Out Crime:
This was a new concept to me, and one I found interesting to explore. The city is making a proactive effort in it's design phase to eliminate crime. This is opposite of many cities who do not consider crime in the planning phases and instead respond to it. In the planning phases of new buildings, infrastructures, and dwellings, policies identify considerations of lighting, security, and community ownership so that crime in each area is reduced and people want to take care of the area. This is an interesting proactive measure that I will be exploring in future research more.
Climate Change:
London is actively looking to reduce its carbon footprint by considering and implementing decentralized energy systems. London is doing this because this model uses primary energy more efficiently, without generating wasted heat that is lost en-route from large-scale thermal power generation plants. I think this is radically cool because decentralization allows for freer innovative thinking in problem solving, allowing multiple models to be used and studied at once. Addressing problems with blanket solutions doesn't result in blanket outcomes – decentralization has a lot of room for improved regional outcomes. This is really cool when considering climate solutions (and all other problems we face).
Tips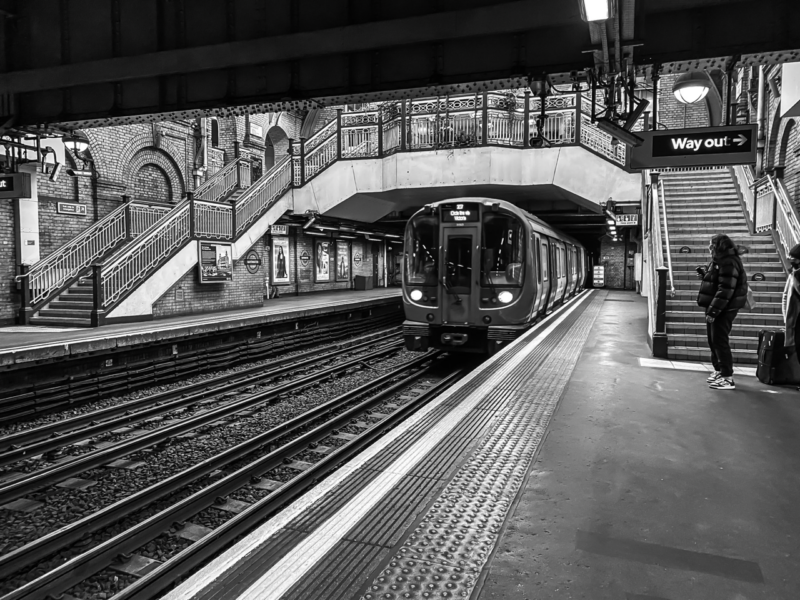 Use the Trains:
Public transportation in this city is unparalleled. In most cities, I use Lime Scooters or Uber, but you cannot find a faster or cheaper option to travel London than the trains. You can get anywhere on the trains at most hours of the day or night so I would highly recommend this travel route.
I love Lime Scooters, but in this city, they were a bust. They are highly governed, not easily accessible, and the parking parameters are intense. Seriously, use the trains.
Get the Tube Map: Check your app store and you should be able to find the Tube Map. It's the app that seamlessly helps you navigate the London Train System which is a must if traveling to London. You can use Google Maps but it's not a flawless system.
Google Maps: If you don't want to download the Tube Map, you can navigate the underground trains via Google Maps. Be warned though, you might lose service underground, and if you are like me, that might confuse the heck out of you.
Paying for the Trains:
Before leaving for London, I highly recommend setting up the wallet on your cellphone with at least one credit card. In your settings, you can make that credit card your train card, so it will swipe in and out of the train gates and charge your card for your rides at the end of the day.  Make sure you set up the card to swipe without a code. Needing to input the code at the scanner backs everyone trying to get to the train up. It's the easiest and simplest way to travel.
I can't believe I am saying this, but I am saying it because I made the same dumb mistake. You need your own card set up on your own phone. You can't swipe your partners card and then hand the phone back to swipe the same gate again. It messes with the payment system and  made it super obvious we didn't know what we were doing.
Backpack vs. Roller Bag:
You want a backpack – definitely. I have suitcases, weekender shoulder bags, and a weekender backpack. My unnecessary reality is that I have a bag for every occasion. In the instance of London, I would HIGHLY recommend a backpack if you have one. I really appreciated not dragging my bag all over the city. A backpack made the train stairs, the platform and train gap, and the streets just so much easier to navigate. I saw people with roller bags and was thankful that wasn't me on this trip.
Walking Shoes:
We used the train system to the fullest extent, and we still clocked 37 miles in four days. I made the mistake of wearing a warm shoe, but for that many miles (which I wasn't planning for) it wasn't the right shoe. Seriously if you are visiting from out of town, wear a practical shoe.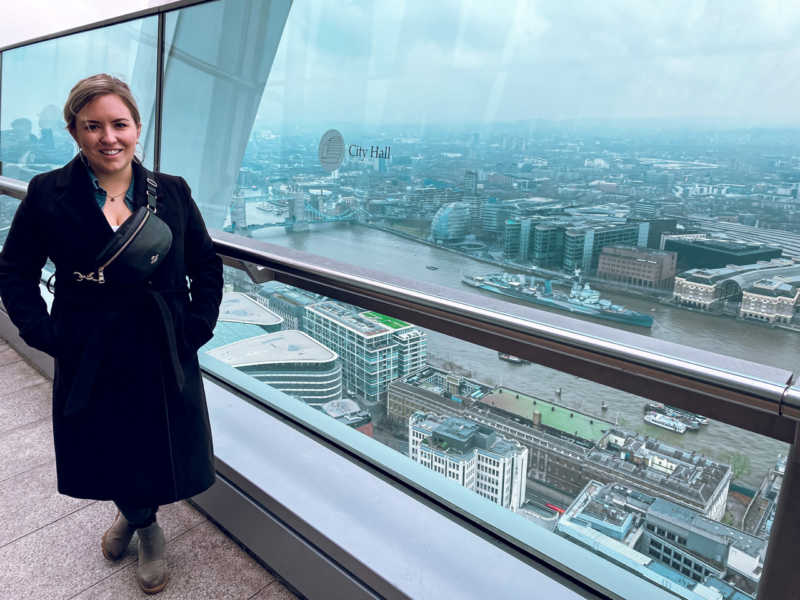 Group your Locations:
In a lot of European cities, you can kind of just walk around and see what you want when you want. Don't do that in this city – it's too big. Try to group you locations and do them nearby ones all together. It'll save a lot of time and miles.
Get the London City Pass:
Several the locations you want to see are part of the London City Pass, so if sites and museums are your jam, you can save money by getting the city pass. I would recommend buying it in advance, and make sure you have your QR code downloaded on your phone, or print the pages that have the QR on them. Each individual has their own QR code as part of the pass, so if you have two people, make sure you find both QR codes in the email they send you.
Book in Advance:
We planned this so last minute, we were way behind the normal planning curve and we paid for it. My husband really wanted to do the ArcelorMittal Orbit slide and he couldn't. This happened with a few things. Make sure you book and make reservations for this city, including restaurants, in advance.
Street Food:
London is an expensive city. You can cut costs by eating street food from any of the outdoor markets or quick dives. The food is delicious, and will definitely help you save a buck, especially if you have multiple mouths to feed.
Bathrooms:
Not every city has super accessible bathrooms and it's been a couple of years since I have seen free public toilets. Toilets in London are clean, accessible, and free.
Sundays:
Don't bother with churches or city buildings on Sundays. Plan those for a different day.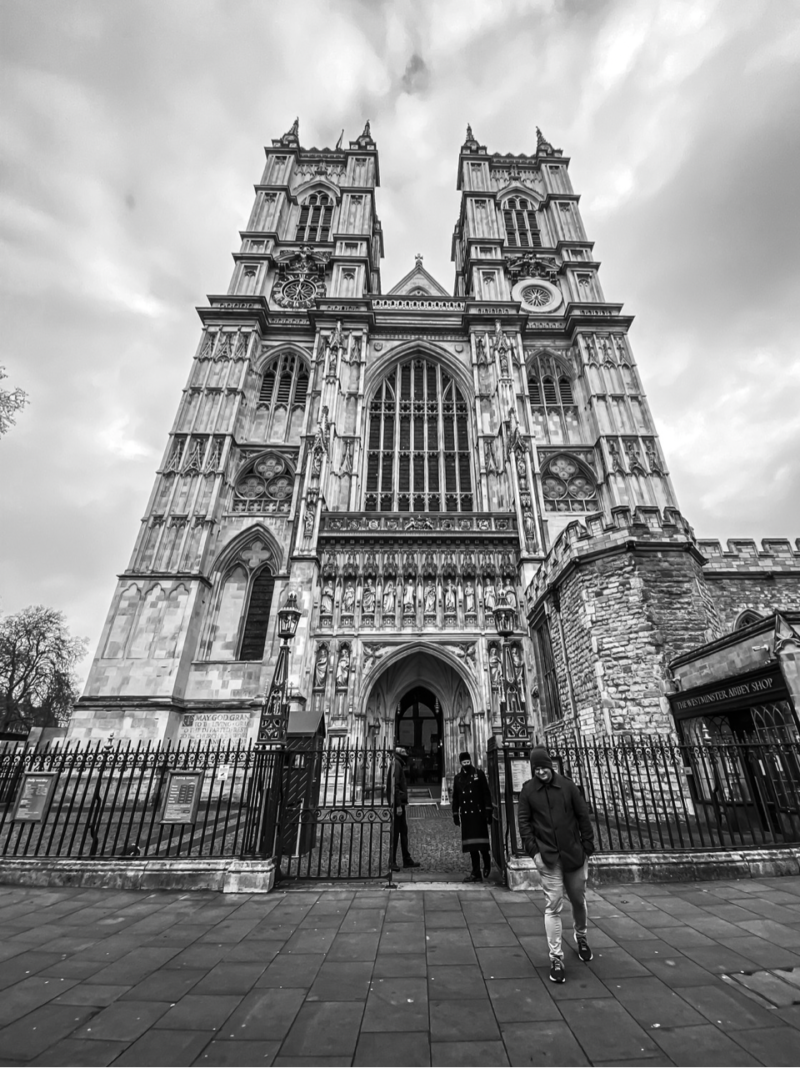 Top Recommendations
Seeing London with Policy Out Loud
ArcelorMittal Orbit:
This is the world largest tunnel slide. My husband really wanted to do it but because we didn't plan it advance, we only got to look up jealously from the bottom. For thrill seekers, I highly recommend hopping on the train and heading out to do this. Make sure you give it time because it's a little way out from the downtown. Check that you aren't booking your time near a football match. If you do, you can plan to find zero seating in the nearby restaurants and will be waiting for the train or an uber for hours.
Tower Bridge:
My husband is an engineer and a bridge nerd, so I did this for him, but it turned out to be my favorite London activity, behind eating at the cheese merry-go-round. The bridge is beautifully built, expertly engineered, and a really treat to see in operation. The views at night are gorgeous. Make sure you don't skip the museum. It's interesting and really quite pretty.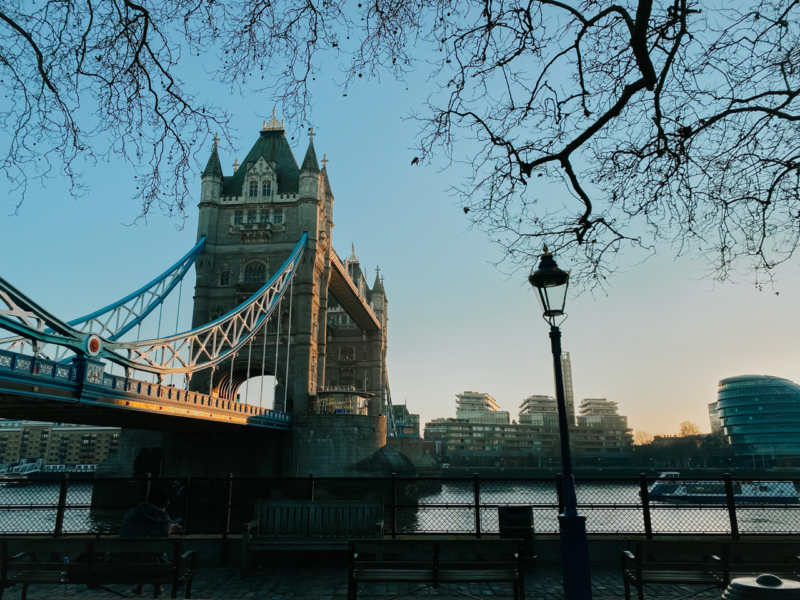 Tower of London:
The Tower of London, located near Tower Bridge, is a nearly thousand-year-old castle located on the river. It's has been one the most secure castles in the land since it was built, and if you can image life a thousand years ago, you can understand why it inspires both fear and awe. It currently houses several museums and galleries, including the Queen's jewels which feature diamonds bigger than a child's hand. You need a few hours for this if you don't want to jog it like we did.
Spitalfields Market:
This market is a partially outdoor market featuring independent vendors. Here you will find food, snacks, clothing, jewelry, home items, art, and a long tables where you can sit with other locals and travelers. We enjoyed the Pad Thai here.
Shakespeare's Globe:
Shakespeare's Globe is a reconstruction of the Globe Theater where Shakespeare wrote his plays. I totally geeked out here and suspect you will too. Spring for the tour. It's worth the time and money. The tour guide was very knowledgeable, and getting to walk the theater was really cool.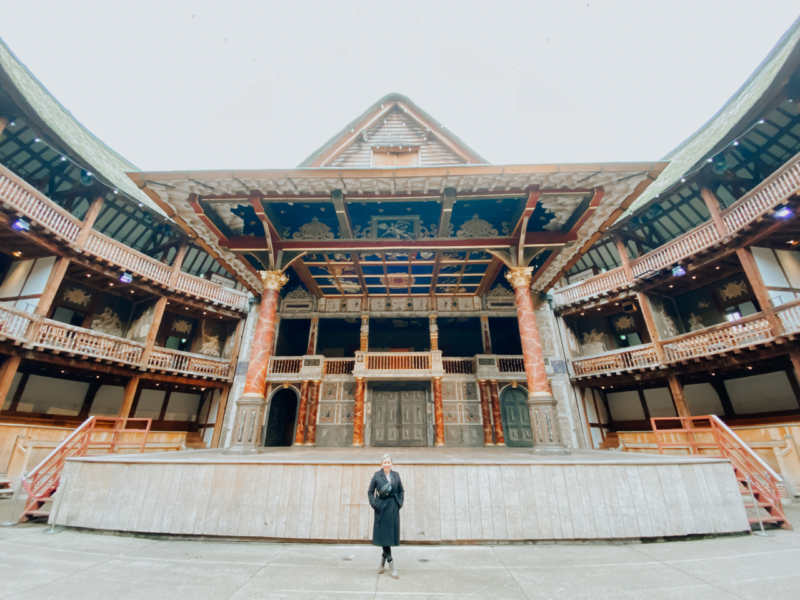 Skygarden London:
It's exactly what it sounds like. It's a garden, in the sky, with stunning look out points over the city, and a full bar. I sipped a mimosa while looking over the city. It's definitely something to see and enjoy, and it was a nice break from all the museums for my husband and I too just chat. We opted out of the London Eye because we enjoyed this view instead.
The British Museum:
This is one of the best museums I have ever been too, with a very wide diversity of cultures and histories represented throughout it's many floors and galleries. I would give this at least half a day, probably more depending on your reading speed and galleries of interest. The museum has a broad range of cultures represented. I really loved the middle-eastern exhibits, the library, the clocks, and the money. I've been to a number of the countries that had regional exhibits, and have been to those countries museums, so some of the exhibits were redundant for me, but all of the exhibits were fabulous!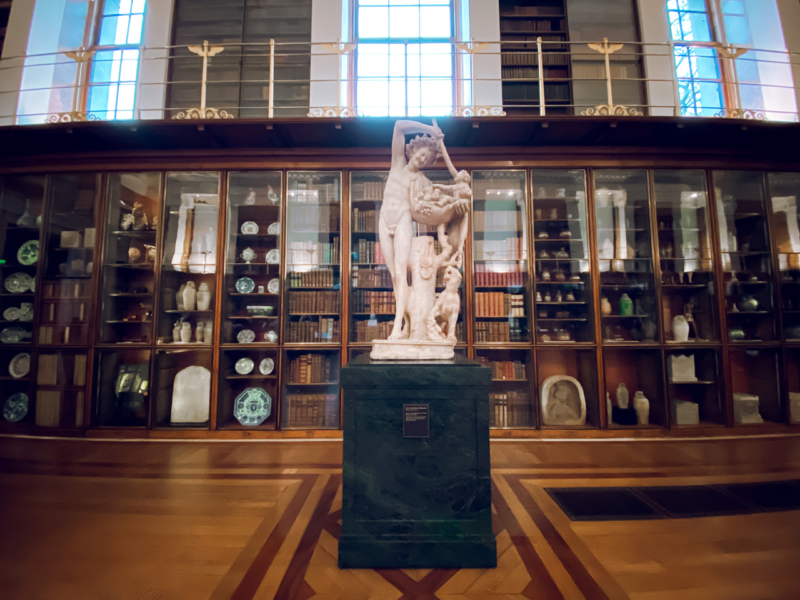 Big Ben:
Obviously, don't miss the landmark clock. It's currently under renovation.
Westminster Abbey:
I did a dumb and tried to go on a Sunday and couldn't get in, but this is something you don't want to miss. It's got a very storied history, so for my fellow cathedral nerds, this is our haven.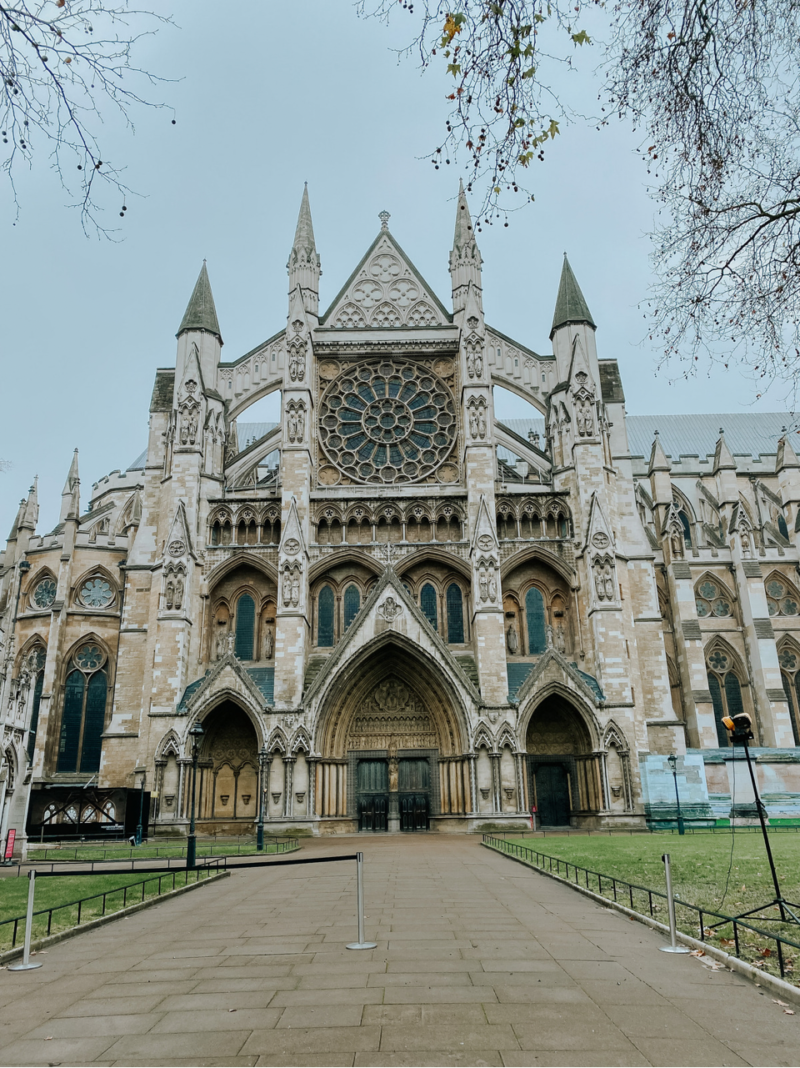 Change of the Guards, Buckingham Palace:
Watching the guards change at Buckingham Palace was really cool and listening to the band play was even cooler.
Pro-Tip: Be sure to check for dates and times online so you can be there on time. You must access this event by foot. Make sure you start at St. James Palace (earlier than the listed Buckingham Palace time) and once the guards begin moving, run (yes actually physically pick up speed) down to Buckingham Palace.
I am glad I started at St. James Palace, but if running isn't for you, then secure your spot outside the gates of Buckingham Palace. Try to locate yourself either in the center island or get a spot near the actual gate in front of the palace. Anywhere else you will find yourself disappointed.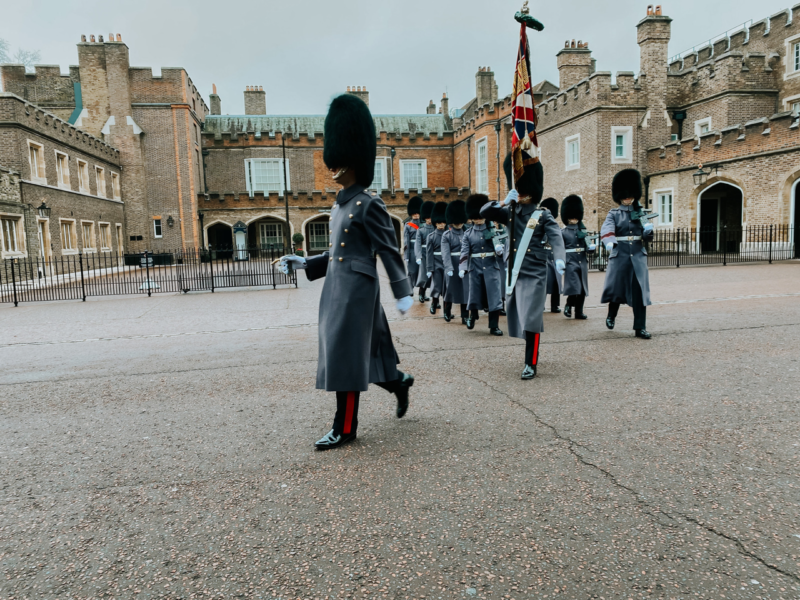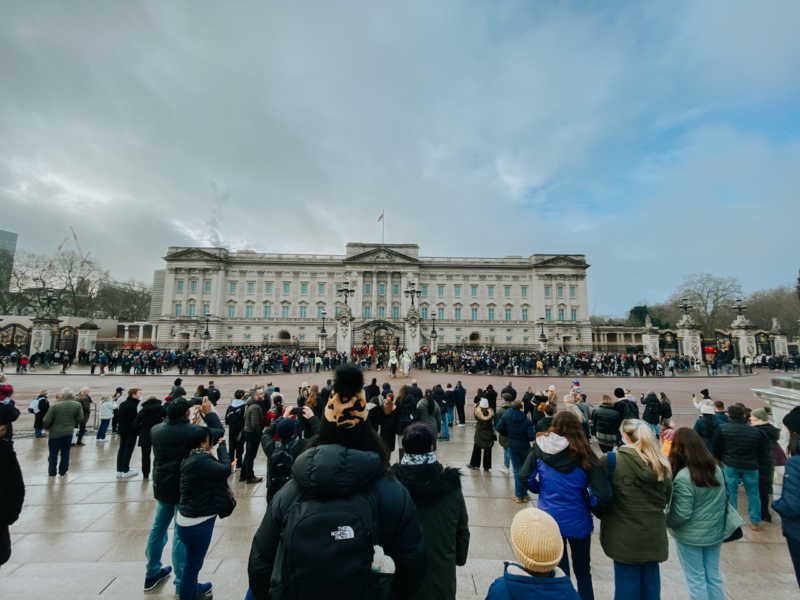 River Boat Cruises:
There are River Boat cruises up and down the river that you can dine and be fancy. Then there are Uber boat taxis that you can buy the ticket for, and ride like a river boat cruise for as long as you want without paying extra the longer you sit. You can buy beer and chips on the boat. We are good with cheap tickets, beer, and chips, so we opted for the Uber water taxi.
Eat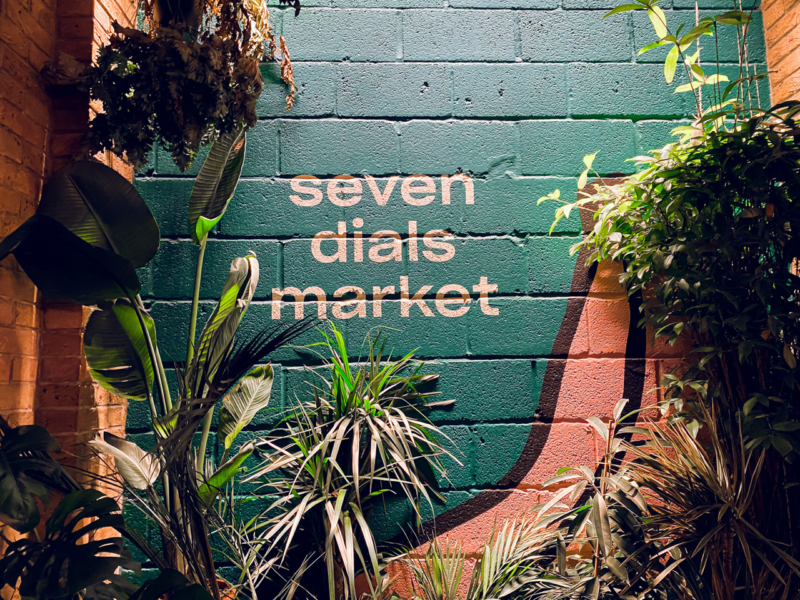 Pick & Cheese:
I have dreamed about dining here since I read about London installing a cheese merry-go-round when it opened up a few years back. This to me was heaven. Local cheeses, good wine, a merry-go-round. It's located inside Seven Dials Market and you need a reservation. Did I have one? No. But the waitress took sympathy on me when I realized I needed a reservation and squeezed me in – we got VERY lucky. Make a reservation.
The Bosporus:
This Turkish restaurant was delicious and in a great location. For dinner or a late-night snack, you don't want to miss this.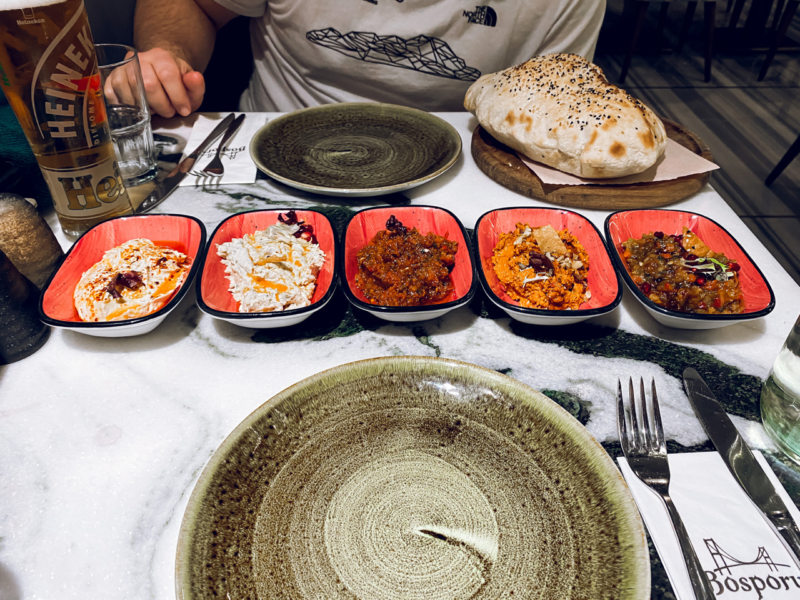 Heliot Steakhouse:
We didn't eat here because we had some last-minute changes to plans, but I am told by the locals it's a great place to eat.
Seven Dials Market:
This is where Pick & Cheese is, and while I stuffed myself full of queso and crackers, all the food in this market looked excellent. I would definitely dine here again.
Coppa Club:
This restaurant had a badass menu, in a fantastic location, but the real selling point was the outdoor bubble huts. They were cute and quaint, and it was definitely a popular place.
The truth is you probably can't go wrong eating anywhere in London.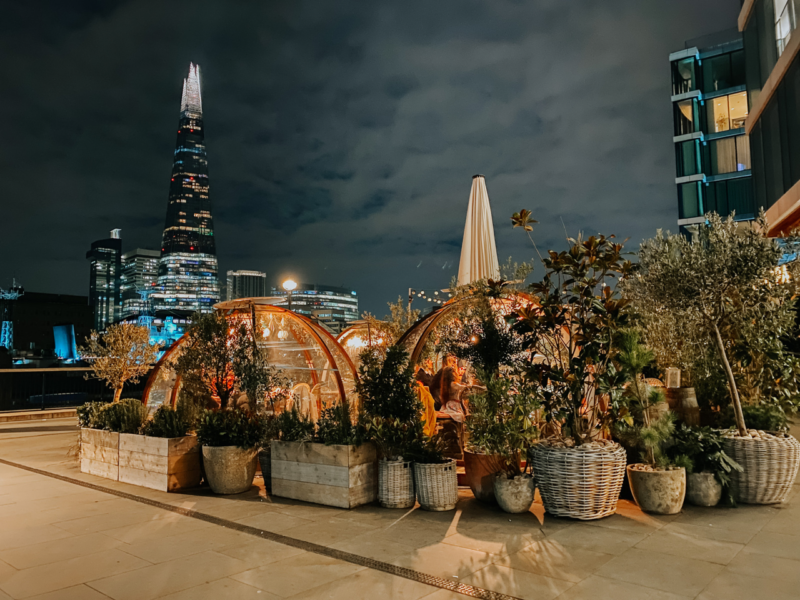 See
In this section I just give you the crude location dump via bullet points that I think you should see while in London, with my personal favorites highlighted above. This list is here for one purpose, and that's for you to plug into your personal itinerary. Some of the spots are for seeing, some are interactive, and some are just general districts to hit – like Piccadilly Circus. This list is intended to give you a start point for places you might also want to see while in London.
If plugging this all in isn't your jam, borrow my personal Google map! Click Here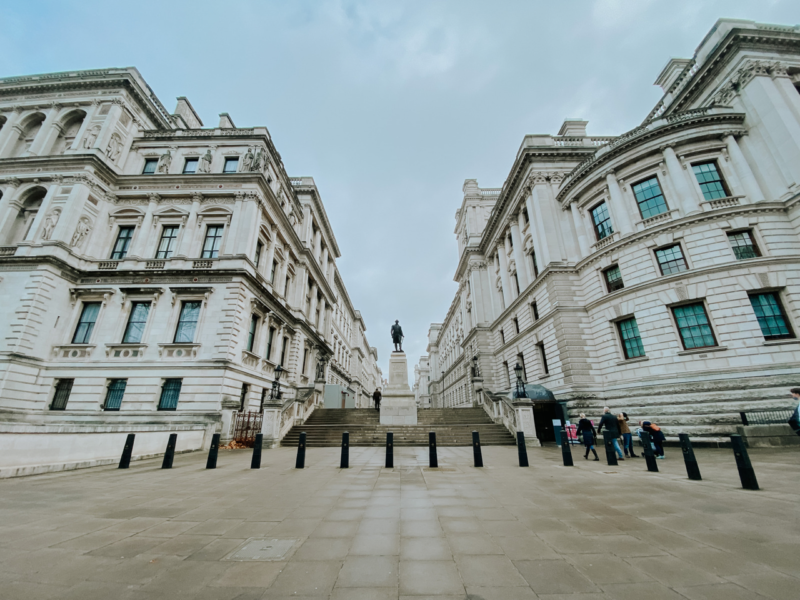 ArcelorMittal Orbit
Tower Bridge
Tower of London
Spitalfields Market
HMS Belfast
Leadenhall Market
Monument of the Great Fire of London
Shakespeares Globe
Saint Pauls Cathedral
Somerset House
London Eye
West Minister Bridge
House of Parliament
Big Ben
West Minister Abbey
10 Downing Street
Churchill War Rooms
Trafalgar Square
British Museum
China Town
Westminster Cathedral
James Palace
Victoria Memorial
Buckingham Palace
The Change of Guards, Buckingham Palace
Wellington Arch
Hyde Park
Author's Recommendations:
Walk the town and see what speaks to you, there is a lot to see, and my favorite parts were the ones where we weren't rushing, but just being.
Seriously, group your locations or you are going to miss cool attractions.
Thanks for joining me on an adventure through London. Don't steal photos because it's stupid rude and it goes against blog policies. To my fellow travelers, I am sure we will cross paths soon. Happy travels!
Resources:
Morfin, M. (2015, March 31). The 10 most multicultural cities in the world. Culture Trip. Retrieved February 28, 2022, from https://theculturetrip.com/north-america/usa/california/articles/the-10-most-multicultural-cities-in-the-world/